Pietro Micca Museum (Museo Pietro Micca) Tours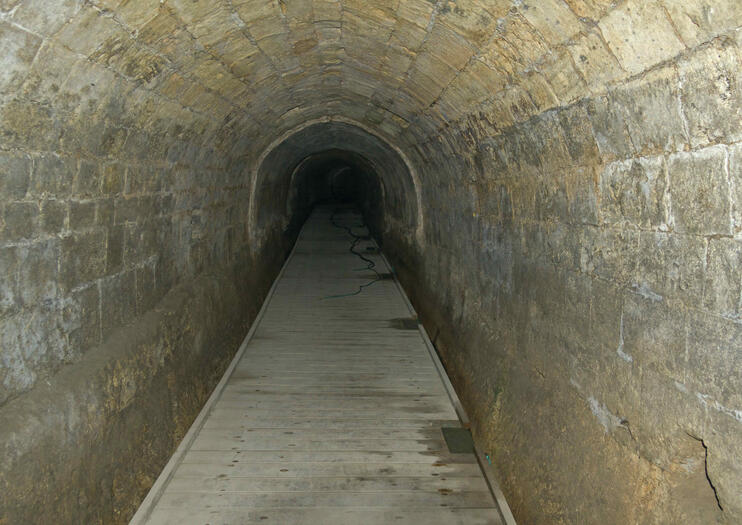 In a country as storied as Italy, it comes as no surprise that there are important historic sites buried beneath its modern metropolises. Almost every major Italian city has hidden underground attractions; Turin's is the Pietro Micca Museum (Museo Pietro Micca), with a network of tunnels that ultimately saved the city from the French in 1706.
The Basics
The Pietro Micca Museum (Museo Civico Pietro Micca) was opened in 1961 to commemorate Pietro Micca, a heroic soldier in the Savoy army who almost single-handedly saved the city of Turin from French and Spanish invaders at the beginning of the 18th century using a network of underground tunnels, located beneath the building where the museum is housed and now open to the public. A stop at this unique museum is a memorable way to learn about Turin's history under Savoy reign, especially when paired with guided tours of other Savoy sights in the city center like the Royal Palace and the Chapel of the Holy Shroud. Entrance to the museum is included in the Turin Sightseeing Pass: Torino and Piemonte Card.
Things to Know Before You Go
The Pietro Micca Museum includes a ground-floor level with a scale model of the underground tunnel network and an underground level where a section of the tunnels can be explored.
The lower-level tunnels beneath the museum are not accessible to wheelchair users.
Kids especially enjoy venturing into the warren of tunnels beneath the museum and learning about the the heroics of Pietro Micca.
Those suffering from claustrophobia or who do not like to be in small, enclosed spaces should avoid entering the tunnels.
How to Get There
The Pietro Micca Museum is located a short walk from the Porta Susa train station and metro stop, easy to reach from throughout the city. As one of northern Italy's main cities, Turin is connected by high-speed train to Milan, Rome, Florence, and Venice.
When to Get There
The Pietro Micca Museum is open daily except Mondays, and its cool underground tunnels are especially appealing during the hottest hours of the day in the summer months.
War Hero Pietro Micca
In 1706, the French and Spanish armies marched on Turin (then part of the Duchy of Savoy) during the War of Spanish Succession. Pietro Micca was a soldier in the Savoy army tasked with tunneling underneath Turin's citadel. In late August of 1706, Micca heard French soldiers making their way up into the tunnels, so he created a barricade and exploded two barrels of gunpowder just as the soldiers broke through, killing most of them. Micca himself was severely injured and died later of his wounds, but by preventing the French from getting into the citadel he helped the Savoy army eventually defeat the French.
Address:
Via Francesco Giuseppe Guicciardini, Torino 10121, Italy
Read More
Show Less
0 Tours and Activities to Experience Pietro Micca Museum (Museo Pietro Micca)
---